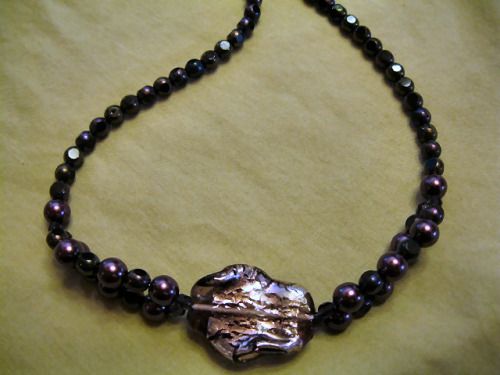 {You can win!}
Glass Necklace
Purple & Lavender Dichroic

Surly Seahorse
www.surlyseahorse.com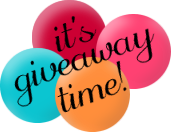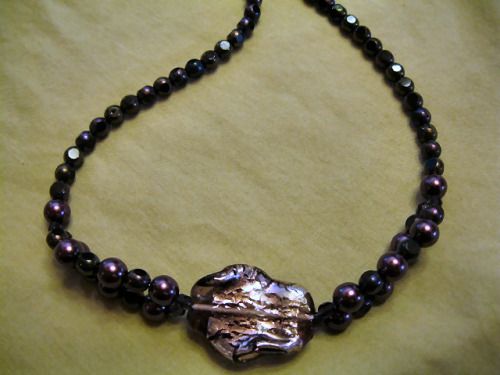 The prize this week:

1 winner will recieve a beautiful new necklace!

It's a lavender, purple, and black glass bead necklace with a dichroic centerpiece and Swarovski crystals. Reminiscent of the sky at sunset just before the last rays of the sun disappear. $25 Value.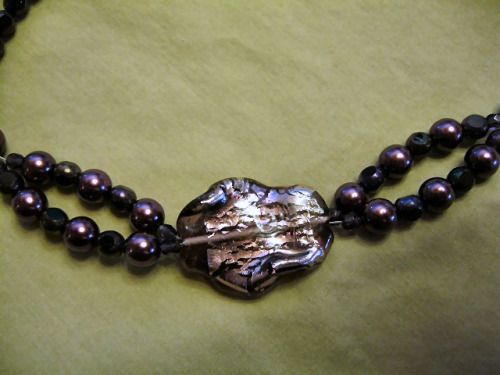 A note from the creator:
Surly Seahorse is a new website dedicated to jewelry treasures inspired by the sea and nature. And what's better to do at the beach than read? Book and Literary-themed jewelry and relics are another unique feature of this shop. Copper fold-forming, vintage text necklaces, and quality bead jewelry pieces are found on occasion. No plastic is used, all items are one of a kind and never repeated, and focus is made, not just on style but comfort and sturdiness. Shipping is always free!

Enter by signing up for the newsletter at www.surlyseahorse.com at the CONTACT US link. The newsletter arrives once a month, and in addition you'll get a 10% off code for future purchases. You can opt out of the newsletter at any time.
— Amy, owner of Surly Seahorse
Visit
Surly Seahorse
here:
Website | Twitter | Etsy Shop
Would you like to win this handmade, one-of-a-kind necklace?
Please fill out the Rafflecopter form below to submit your entries.
Contest ends on July 31st. Open to U.S. entrants only.
a Rafflecopter giveaway
Browse
Surly Seahorse
to see what else is for sell: