Looking for an incentive to tackle a craft this winter? .:.
Clementine Patterns
is offering a
free embroidery pattern
from their shop (just for a limited time!). As part of their 'Fruit of the Spirit' series,
this free download
features the word
self-control
, decorated with budding flowers. Also included on the pattern (although not pictured here) are lovely handdrawn oranges and butterflies, just waiting to be stitched into your projects.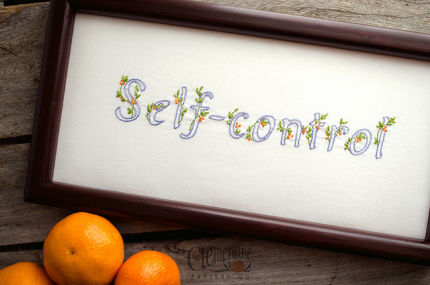 Even if you don't want to embroider right now, you can
download the pattern
and save it for a later time. (The download is free only through February 8, 2013.)
The other embroidery patterns from the 'Fruit of the Spirit' series are available for purchase in the
Clementine Patterns
shop. .:. Enjoy!