Looking for a new Christmas design to update your shop this season?
Here is one of Pixel Berry Pie Designs' packages, just for that purpose!
(The Etsy shop banner and other graphics that are included in the set, come with spots available to fill with your own product photos. Show off your seasonal favorites at the top of your shop!)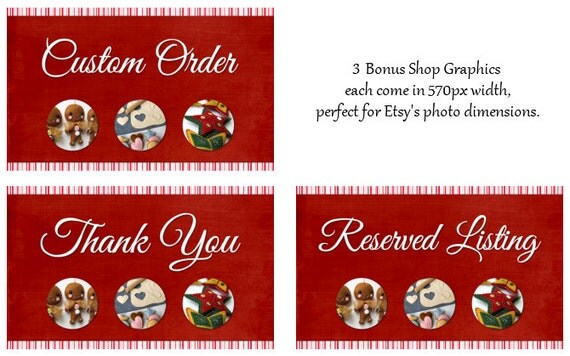 The graphics will be custom-made just for you, and will come ready for you to add to your shop.
View details and purchase on Etsy!