Welcome to Part II of my tutorial on using Bloglovin'! Make sure to read
Part I
if you need to move your Google Reader subscriptions over to Bloglovin'.
What's next? >>
Customize your new Bloglovin' account a bit more to your liking.
To start, let's go over to the
Bloglovin'
website. Click on your name in the top right corner and a menu pops up. You can do some investigating here, but for now, click on Settings. Take a look through all the options, but specifically, there are 2 things that caught my attention.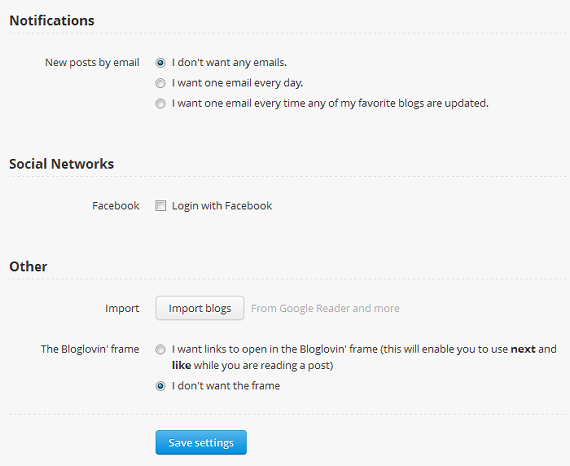 Check your choice of box under Notifications, whether you want to receive a daily email update or not.


Check your choice of box under Updates, whether you want the Bloglovin' frame to open up every time you visit a blog from the feed. Not sure what this means? The image below points out the frame toolbar. I opted to not having this feature on.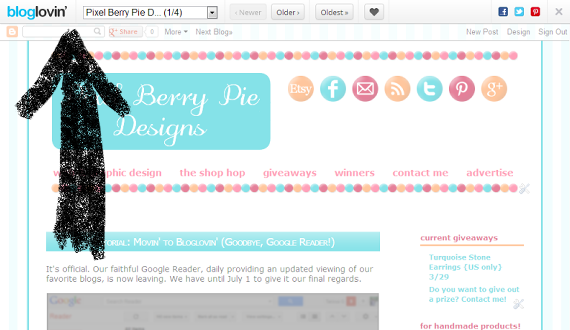 Bloggers >> Claim your blog!
To gain access on Bloglovin' to control and keep track of your blog's statistics, you'll want to claim it.
Here's how to do it:
Click on your name in the top right corner for the menu, and click on My Blog. Press the blue Claim Blog button that shows up onscreen.

Then search for your blog's name or web address. Click on your blog in the list once you find it.
Copy the code you're given onscreen, and pop it into a new blog post (using HTML mode). This allows Bloglovin' to confirm that you are the author of the blog. After you've posted the code on your blog, return to the Bloglovin' page to click the Claim Blog button.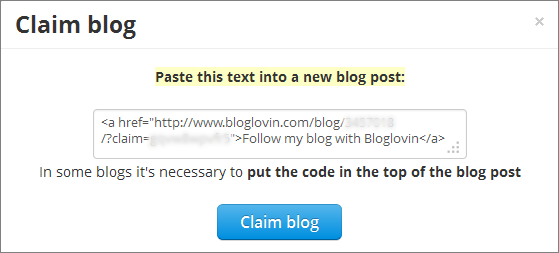 You've now claimed your blog on Bloglovin' as your own, and you'll now be able to keep track of its statistics.
Lastly, you might want to click on the Edit Blog Info button on the right side of your screen to make sure everything is up to date for your blog's information.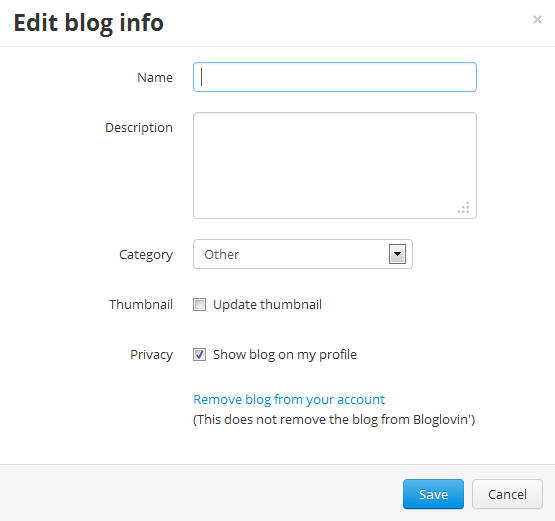 Bloggers >> Add a follow button on your blog!
bloglovin.com/en/widgets
Follow buttons and counter widgets are both available on the page above. You can easily add these right into your blog, so that your blog visitors can click on the icons and become followers.
I hope you've enjoyed these Bloglovin' tutorials, and that they've been helpful to you.
If you have a moment now,
follow my blog on Bloglovin'
while you're on a roll. Thanks berry much!